Una de las actividades en el libro How To be  Wildflower (kind of obsessed) es hacer una corona de flores. Este fue mi primer intento.
Will me llevó a dar un paso en búsqueda de flores silvestres y mi cuñada me enseñó a hacer una corona que no necesitara alambre o cinta adhesiva. Es más fácil de lo que pensaba! y es básicamente una trenza de flores que se van agregando una a una y trenzando sus tallos.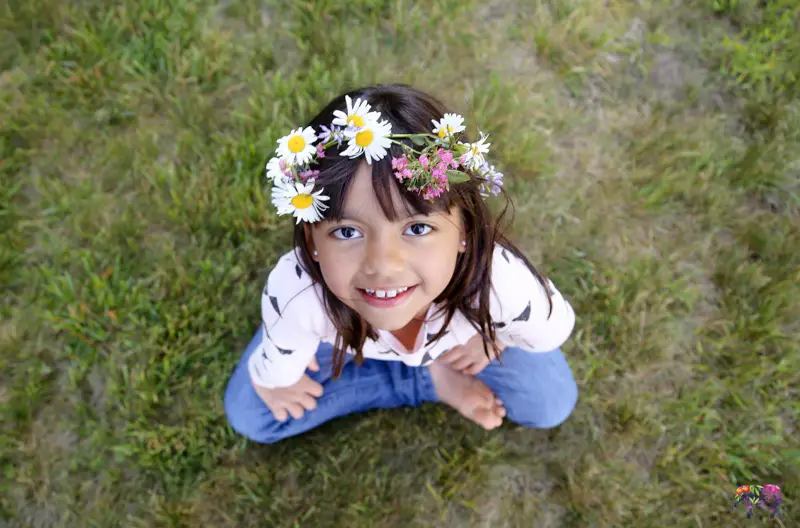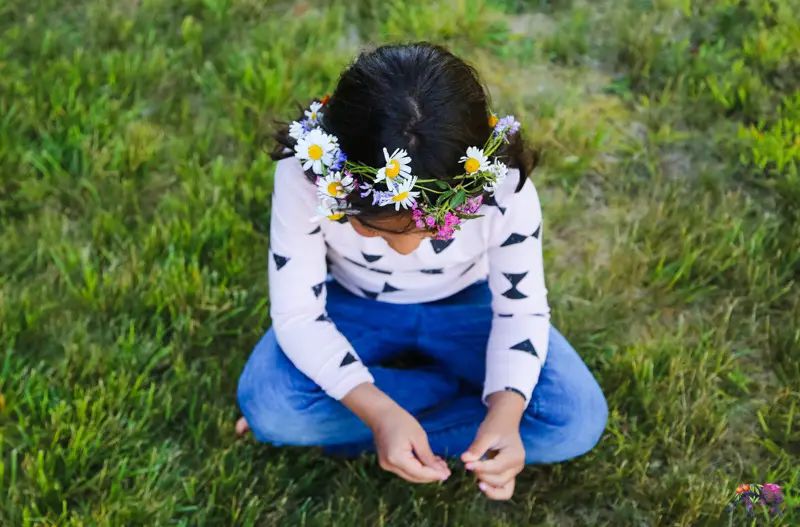 La corona quedó linda! tan linda que Liam trató de sacársela a Elisa de la cabeza y la desarmó un poco, por eso se ve un poco "suelta" en la foto.  Pero es mi primer intento… de muchos!
Hace años tengo la idea de organizar un baby shower y hacer como una de las actividades una mesa con materiales para hacer coronas de flores. Cada invitada puede hacer su propia creación y las fotos se vería preciosas!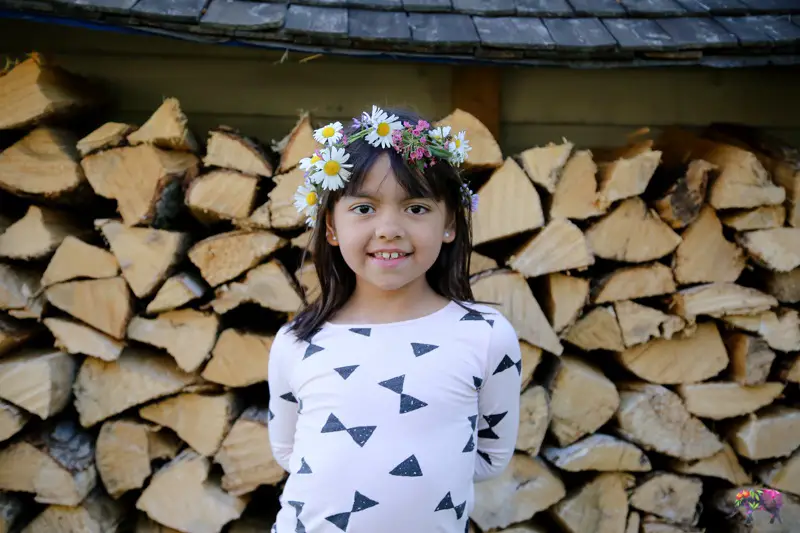 Y Elisa en esta foto se ve TAN grande. Este año Elisa ha crecido demasiado y pasó de ser una niñita a ser una niña. Su actitud, preguntas e ideas son distintas, y aunque aveces es un desafío ajustarnos a esta persona que está creciendo tanto frente a nuestros ojos, ha sido entretenido presenciar el cambio a esta nueva etapa.